CWDA 2020 Virtual Conference: Now Open for Registration!
October 7-8, 2020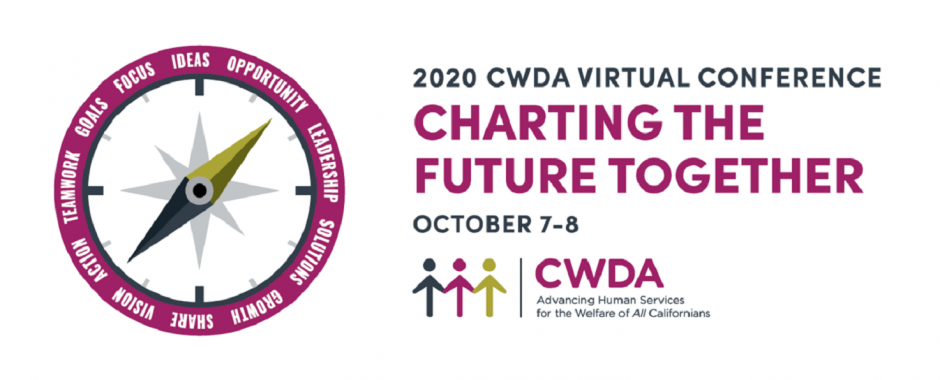 Registration is now open! Register for the CWDA Virtual Conference here.
COVID-19 STATEMENT: In this unprecedented and unpredictable situation, we are continuing to monitor the status and safety of large group gatherings and direction from federal, state, and local officials. With the CWDA Annual Conference originally scheduled for an in-person conference in the fall, we are cautiously optimistic that the situation in our nation and state will improve; however, due to the uncertainty and safety of our attendees, we have decided the CWDA Annual Conference will be held as a Virtual Conference this year in October 2020.
CWDA is pleased to invite you to our 2020 Virtual Conference, October 7-8. Holding our conference on a virtual platform will allow you to gain new educational content, engage one on one with our sponsors, and provide the ability for incredible networking opportunities.
This educational and highly regarded event has historically attracted more than 1,100 people eager to share best practices and policies in human services. The conference is a platform to learn about the latest in technology, service delivery, workplace efficiency, adapting to a pandemic and disaster-related response, and to further the important work of improving the wellbeing of children, families, aging adults, and individuals across California.
For more information on agenda, speakers, registration, and other logistics visit the CWDA 2020 Conference website, or contact the CWDA Registration Office at 916.256.3861 or email registration@cwdaconference.org.
If you are interested in sponsoring the 2020 conference, please contact Lori Oates at sponsorship@cwdaconference.org.
Related Links