CWDA 2022 Annual Conference: Register Now!
October 12-14, 2022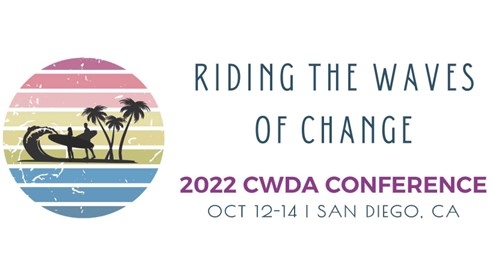 Registration is NOW OPEN! Register for the in-person CWDA 2022 Annual Conference here.
COVID-19 Policy - CWDA's top priority for all in-person meetings is the safety and welfare of our attendees and team. CWDA will follow the strictest guidelines (such as masking) established by the facility hosting the event, the county department of public health in which the event is located, and/or the State of California. Registrants will be required to agree to a Personal Responsibility & Liability Waiver (see below) when registering. Registrants will receive logistical information via email, including safety and prevention measures, before arrival. Depending on state guidelines, COVID-19 protocols may be in effect onsite and may include vaccine verification and mask-wearing requirements.
We expect to review this policy in the future and may make changes as circumstances dictate or allow. Thank you for your understanding and cooperation.
CWDA - the County Welfare Directors Association of California (CWDA) is pleased to host its 2022 Annual Conference, October 12-14 at the Town and Country Resort in San Diego. This educational and highly regarded event has historically attracted more than 1,100 people eager to share best practices and policies in human services. The conference is a platform to learn about the latest in technology, service delivery, workplace efficiency, adapting to pandemic, equity and inclusion in leadership, and disaster-related response, and to further the important work of improving the wellbeing of children, families, aging adults, and individuals across California.
A broad array of professionals are expected to attend, including county human services directors, their managers and staff, state legislators and their staff, state administration and policy staff, advocates, academics, foundations, as well as statewide and grassroots organizations.
For more information on agenda, speakers, registration, and other logistics visit the CWDA 2022 Conference website, or contact the CWDA Registration Office at 916.256.3861 or email registration@cwdaconference.org.
Sponsors: Sponsorship opportunities are now open. To have your name and company added to the sponsorship interest list, please contact Lori Oates, CSEP or fill out the sponsorship form.
Related Links