CWDA 2023 Annual Conference
October 11-13, 2023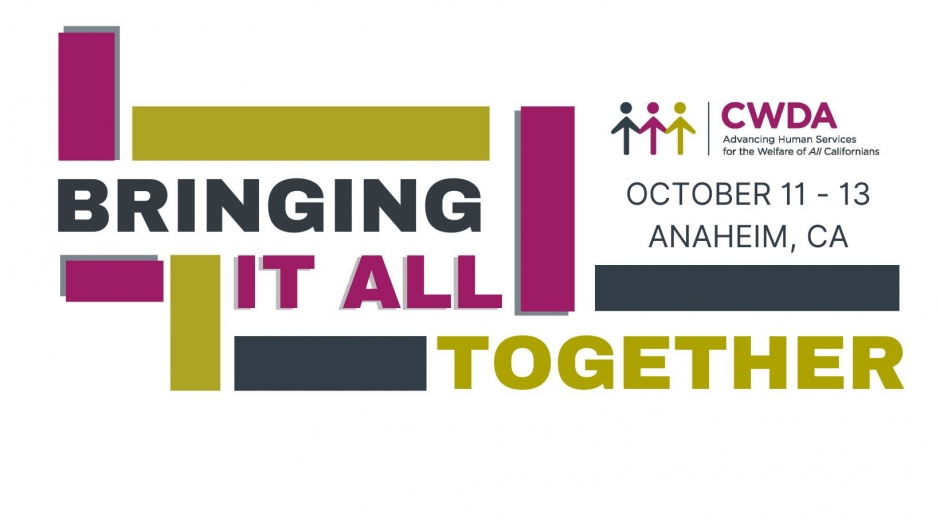 The CWDA Conference has SOLD OUT. If you would like to be put on the waitlist should a spot become available, you can do so by registering for the 2023 CWDA Conference waitlist here.
CWDA - The County Welfare Directors Association of California (CWDA) is pleased to host its 2023 Annual Conference, October 11-13 at the Anaheim Marriott. This educational and highly regarded event has historically attracted more than 1,100 people eager to share best practices and policies in human services. The conference is a platform to learn about the latest in technology, service delivery, workplace efficiency, adapting to pandemic, equity and inclusion in leadership, recruitment and retention, and to further the important work of improving the wellbeing of children, families, aging adults, and individuals across California.
A broad array of professionals are expected to attend, including county human services directors, their managers and staff, state legislators and their staff, state administration and policy staff, advocates, academics, foundations, as well as statewide and grassroots organizations.
More information on the agenda, speakers, registration, and other logistics will be posted soon. Visit the CWDA 2023 Conference website, or contact the CWDA Registration Office at 916.256.3861 or email registration@cwdaconference.org.
Sponsors: Sponsorship opportunities are now open. To have your name and company added to the sponsorship interest list, please contact Lori Oates, CSEP or fill out the sponsorship form.
Related Links