Welcome New Year's Gift for Struggling Children and Families
It's no secret, and should be no surprise, that California faces a growing problem of housing affordability that threatens the ability of our state's economy to continue its recovery as it threatens the ability of struggling families to find safe, quality places to live that don't place them on the edge of financial ruin.
County human services agencies see first-hand how this protracted problem also undermines the effectiveness of the billions of dollars spent each year on services to families, ranging from cash aid and assistance in moving from welfare to work as part of our California Work Opportunity and Responsibility to Kids (CalWORKs) program, to our efforts to reunify families whose children have been brought into foster care – often with strangers, and often at a very high cost.
Parents who are living in their cars, or couch surfing with friends or family, are not stable enough to find and keep jobs or engage in the services necessary to overcome issues of abuse or neglect that led to their involvement in the child welfare system. Children who are bouncing in and out of homeless shelters cannot focus on their schoolwork and are at greater risk of long-lasting effects of the toxic stress of poverty that has been well-documented in research time and time again. Children who grow up in poverty are unlikely to ever escape it, and in turn experience lower educational attainment, greater unemployment and underemployment, and greater health problems than their peers throughout their lives.
Against a backdrop of ever-spiraling rents, overcrowded shelters and a lack of affordable housing, today is a brighter day in California because of the bold proposal unveiled at press conferences in Los Angeles and Sacramento by a bipartisan group of state Senators, led by Pro Tem Kevin de Leon, that would make major investments in affordable housing across the state.
The proposed investments in permanent affordable housing and supportive housing alone total more than $2 billion, a critical investment to serve a growing population in need. In particular, two elements of the package – an increase in funds for the two-year-old Housing Support Program that helps find homes for CalWORKs families, and the creation of a new program, Bringing Families Home, that will provide similar services for homeless families whose children are in foster care – will give a much-needed boost to county human services agencies' ability to help families move out of poverty and out of the child welfare system.
To date, the Housing Support Program, created as part of the budget negotiations in 2014 by leaders in the Senate, the Assembly (driven by Speaker Toni Atkins) and the Governor, served more than 3,000 children in 20 counties in its first year alone. This year, with additional funding the program expanded to 44 counties, but at its current level, we know that thousands of CalWORKs children will continue to be homeless or at imminent risk of homelessness. A further injection of funds into this program is crucial to keep it energized and effective, and further expand its reach.
Of course, we are at the beginning of the budget season and discussions with Governor Brown and between the houses are just getting underway. However, the Senate proposal released today reflects the imperative that policymakers must face. An early agreement that housing support is a crucial part of the state's role across a variety of settings, including our county-administered human services system, would be a welcome new year's gift for tens of thousands of struggling families and children statewide.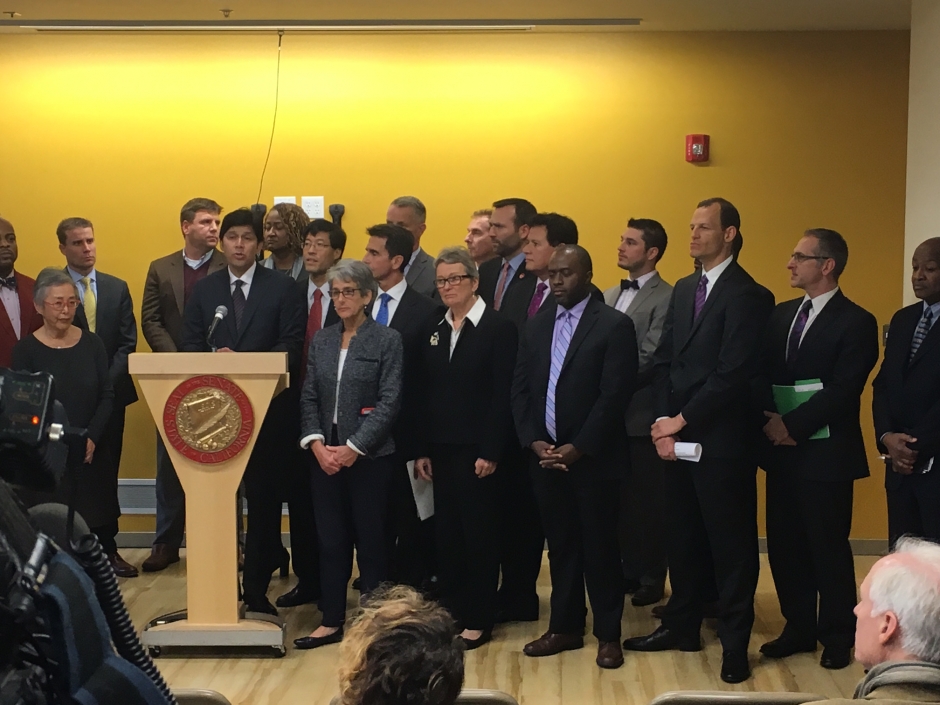 Related Links