Independent Living Skills Programs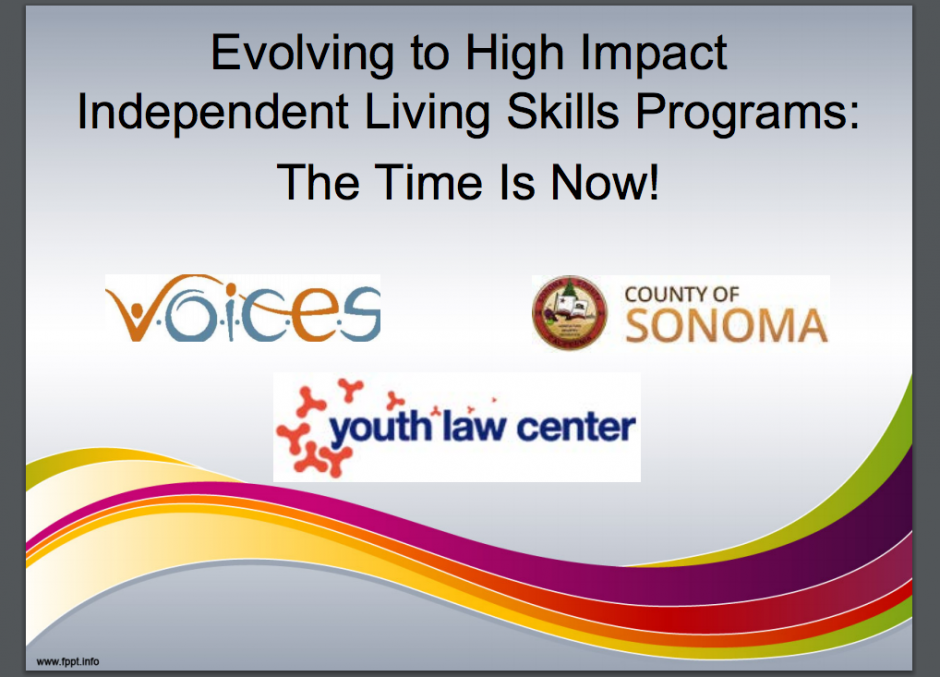 New state and federal policy and significant advances in our understanding of youth development require public agencies to think differently about how to support foster youth in reaching a healthy and successful adulthood. Transforming county Independent Living Skills programs to provide effective, high impact supports in innovative ways is critical. Participants will receive concrete information from youth, service providers, county staff, and advocates about elements of successful programs, their impact on transition aged foster youth and necessary leadership and funding commitments to replicate successful programming in counties.
Evolving to High Impact Independent Living Skills Programs: The Time Is Now!
Andres Cantera, Independent Living Skills Case Manager, VOICES Youth Center
Karen Fies, Assistant Director, Sonoma County Human Services Department
Jennifer Rodriguez, Executive Director, Youth Law Center
Amber Twitchell, Director, VOICES Youth Center
Related Links