Senate and Assembly Look to CalWORKs Housing Support Program as Model to End Homelessness
Homelessness and housing affordability continue to dominate legislative attention this session. And the CalWORKs Housing Support Program is being held up as a model in our state's quest to end homelessness.
State, county and community leaders testified before separate Senate and Assembly hearings on challenges and opportunities to ending homelessness. Speaker after speaker pointed to the "housing first" model that the CalWORKs Housing Program is based upon as key to how to address California's human crisis of homelessness.
Senator Holly Mitchell of Los Angeles and a leading champion on homelessness issues told a joint Assembly committee on Monday that the "housing first" model is "the most humane, most appropriate use of dollars."
"Housing first" is a nationally recognized model that immediately moves people from the streets or shelters into stable, permanent housing and then connects them with supportive services.
This is precisely what the CalWORKs Housing Support Program is doing across 44 counties. Counties are coupling rental subsidies and move-in assistance with supportive services to provide the comprehensive care that families need to permanently end their homelessness. Supportive services include subsidized employment programs that increase the family's income and prepare them for permanent unsubsidized jobs, as well as counseling services for emotional trauma, health care, child care and other services to provide the whole family with the support necessary to thrive
Trent Rhorer, CWDA President and San Francisco Human Services Agency Executive Director, said the program has been groundbreaking. "The CalWORKs Housing Support Program is precisely the type of intervention that is most effective," he told a joint Assembly committee on Monday. "Expecting a family to find and keep a job and ensure that their kids go to school while sleeping in a car or in a homeless shelter or on a church floor is simply not realistic."
The CalWORKs Housing Support Program is now in its second year. In its first year, 20 counties placed more than 2,000 families with 4,600 children into permanent housing, with an average of 200 families moved into permanent homes each month, according to the California Department of Social Services. This year, counties anticipate moving more than 4,000 families with 8,000 children into permanent homes.
Cynthia Nagendra, with the National Alliance to End Homelessness, told a Senate committee on Thursday that even against the backdrop of a tight housing market, counties are doing very innovative work in finding housing for families under the CalWORKs Housing Support Program and seeing some "pretty incredible outcomes."
This was a conclusion echoed by Yolo County Supervisor Oscar Villegas, who also testified before the Senate committee, and shared the success his county has seen with rapidly getting homeless families into housing and then supporting them with services best suited for their situations.
While counties and their community housing partners have made great strides in finding families permanent homes, the sad reality is many more homeless families and children still need safe homes. This is why expanding the CalWORKs Housing Support Program to reach more homeless children and families is a top priority for CWDA and its members this year.
CWDA and its partner, Californians for Safety and Justice, are seeking a $15 million augmentation to the program. Californians for Safety and Justice has found that housing stability has a strong impact on public safety outcomes: families and children who live in safe, stable housing are less likely to have encounters with law enforcement or the child welfare system.
Letters requesting support of the funding were sent to the Senate and Assembling Budget Subcommittees this week. The funding requested will safely house an additional 3,800 children in 1,900 families across California.
To learn more about the CalWORKs Housing Support Program and read the letters, click here.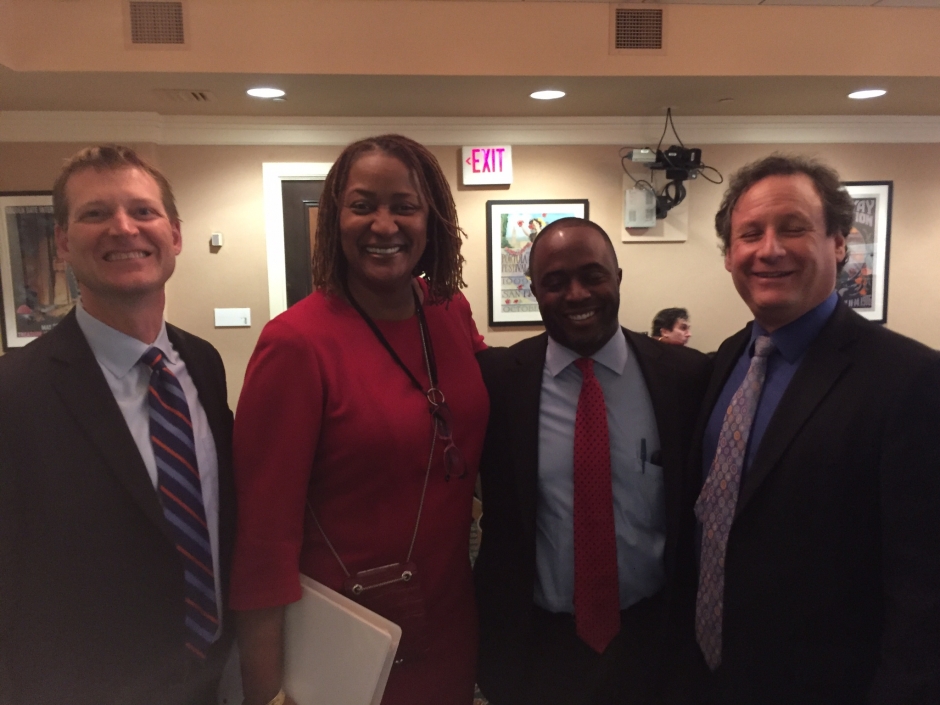 Related Links